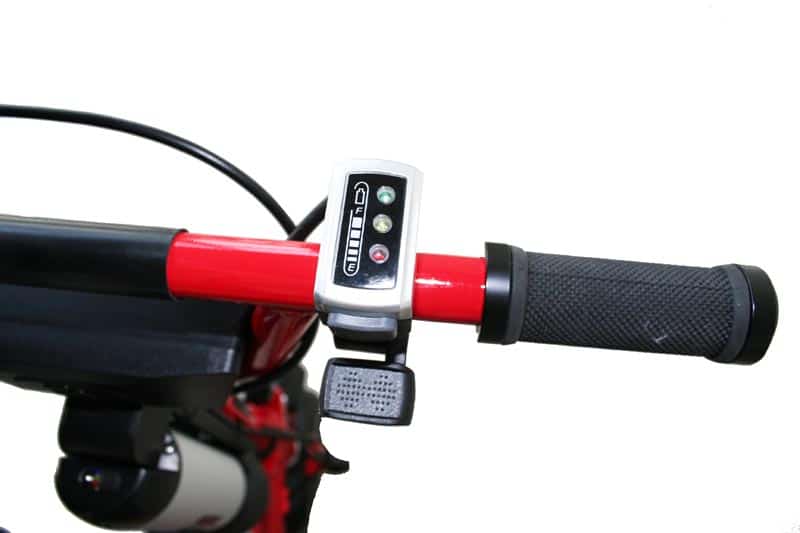 Safe
The Mini is equipped with a mechanical handbrake. When squeezed it disengages the motor and activates dual drum brakes located on each rear wheel.  In addition to the mechanical brake it also has an electronic motor brake and a parking  brake.  It has three speed settings so you can set your maximum speed based on the environment.  The Mini also has anti-tipping wheels to help hold you steady.  The bright headlamp and loud horn make sure that others notice you day or night.  With easy access to place your feet on the ground in a pinch, optional rear-view mirror and safety flag, the Glion Mini is one of the safest mobility scooters in its class.
The Mini is classified as a "Non-Medical Device" and is not intended to assist, treat, diagnose or alleviate any medical condition or disability; (minimum age requirement is 16 years old).
Simple
The Glion Mini is intuitive and easy to fold and store out of the way. There is no need for complicated assembly/disassembly instructions. Seat detachment is done in a snap, so you can get back to what's important.  An on/off switch.  A forward/reverse switch.  Three speed settings for forward only.  Depress the thumb throttle to make it go.  Squeeze the handbrake to make it stop.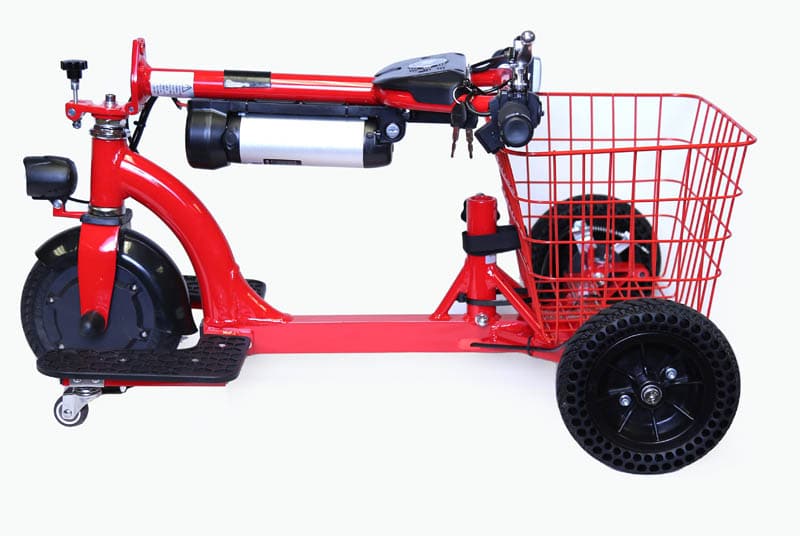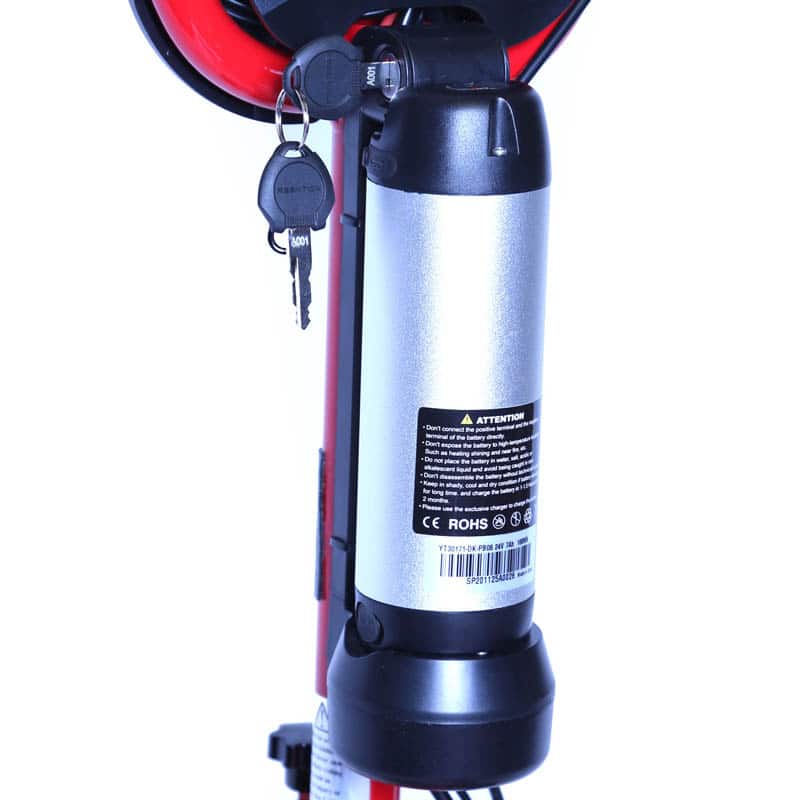 Powerful

The Glion Mini boasts a strong 250 Watt brushless DC motor and detachable    24 v,  7 ah airline friendly Panasonic lithium-ion battery to help you get where you're going in no time.  You can easily carry an extra battery for extended range.  The Mini's top speed is 7 mph.
PRACTICAL
The Glion Mini has a two-foot turning radius, flat-free tires, and a comfortable seat. The Mini's battery has a USB charge port allowing you to charge your devices on the go so you're never without power!  (Caution) Do not make turns at high speeds or on steep inclines or your scooter may tip over.  Always perform a "Pre-Ride Safety Check" before use.  Always use the parking brake when parking the scooter and always use two hands when operating.